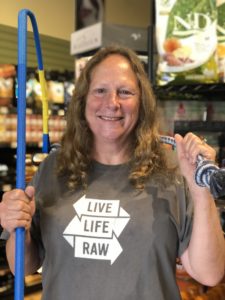 "The tether tug is a fantastic toy for dogs. My St. Bernard loves to play tug so much she wears out my arm. With the tether tug, she wears herself out. I get a lot of joy watching her play tug and seeing her so happy. Truly the best toy I ever invested in!
-Barbara, Retail Associate
Interested in the Tether Tug for your pup? Give us a call or visit our store.