This product is the result of 15 years of research, incorporating scientific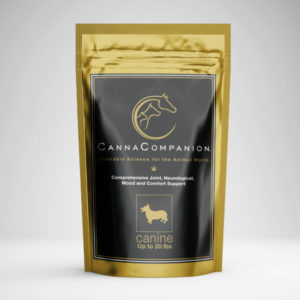 principles, veterinary medicine and pharmacology. Canna Companion can be a holistic care addition to your dog or cats life.
It is a unique blend of Cannabis sativa strains, or more commonly known as hemp. But Canna Companion is scientifically designed to enhance the medical benefits of the Cannabis plant without the unnecessary side effects of THC.
The capsules offer omega 3 and 6 fatty acids and vitamin B6, which increases bioavailability. It is an all natural non-GMO vegetable based product, produced in Washington State by Veterinarians.
Visit the Canna Companion website to learn more.