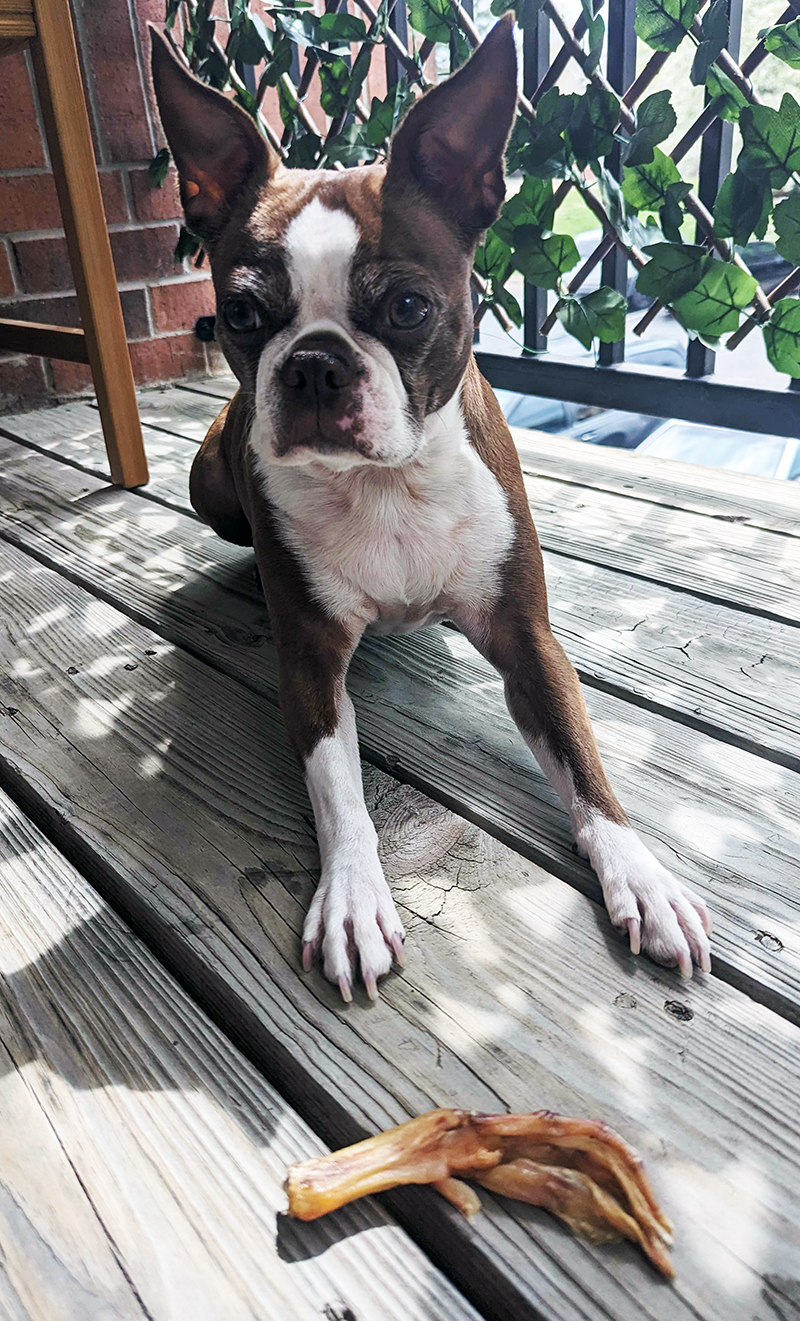 Dehydrated Duck Feet!
If you're looking for an alternative for cleaner teeth and a tasty treat, look no further!
Duck feet are digestible, high protein and low-fat source, suitable for active and growing dogs, and are nutritious as natural dog treats.
Jiji here belongs to one of our staff at 4 Paws Pantry & Spa. (Stacey)
Jiji has loved her duck feet from the day that her mom gave them to her! She always keeps them on hand for her.
If you have any questions about them or nutrition, don't be afraid to call us or stop by the store to chat with one of our informative staff!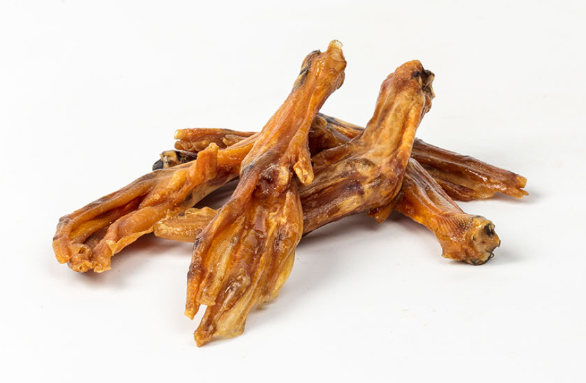 For more information, please give us a call 913.782.2275