Kong Aussie Sticks dog treats have been recalled by the product manufacturer due to possible contamination with mold.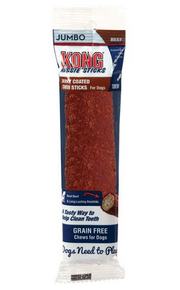 The products being recalled have the following item numbers:
And these "Best Before" dates:
The recalled product is reported to have only been for sale at PetSmart.
More Information, and what to do if you have recalled items.