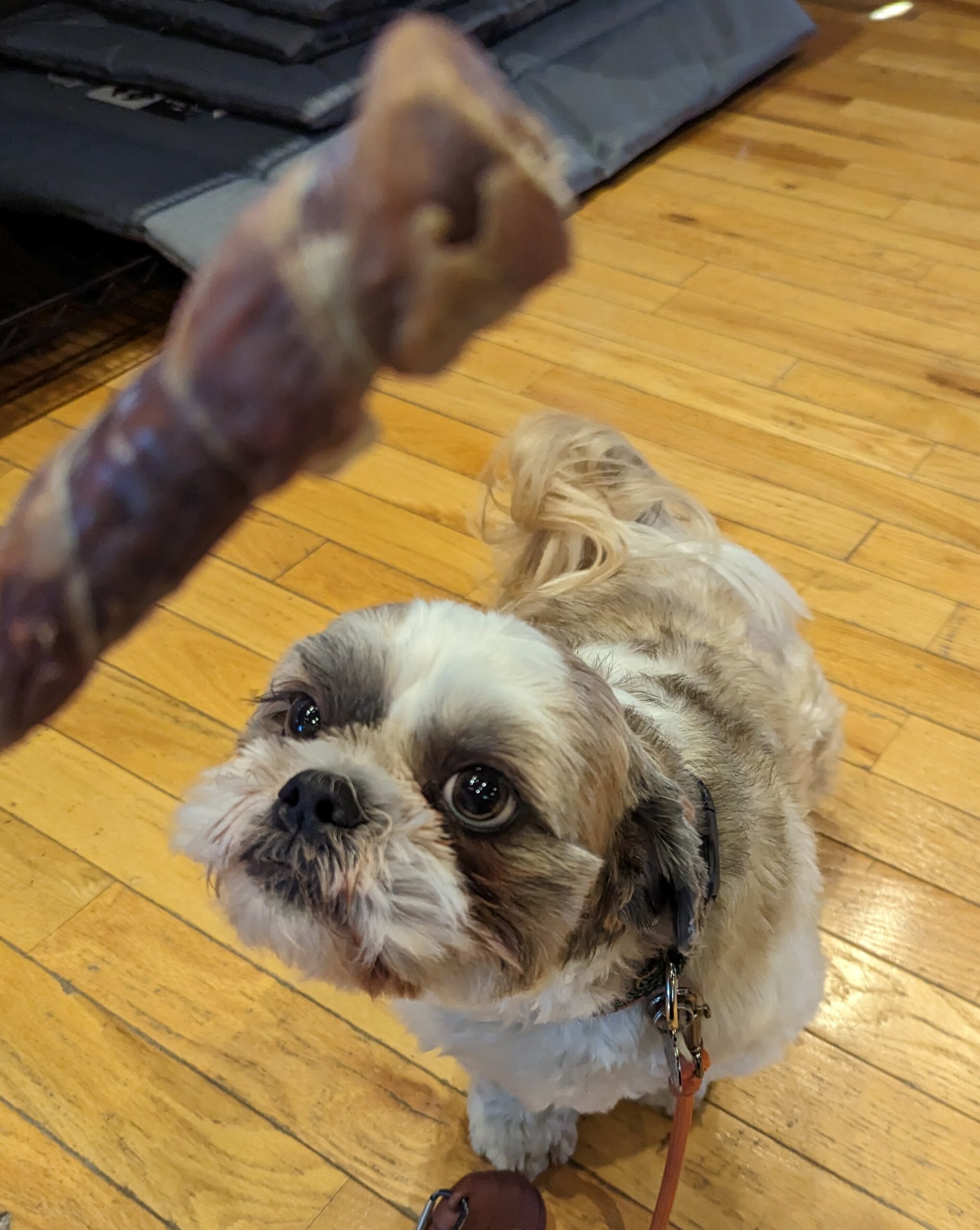 Natural Dog's Bully Sticks!
Bully sticks are a safe, natural chew for dogs.
They are made of meat and are easily digestible. They don't contain any harmful toxins and are dried, so there are no added chemicals or pesticides.
Bruce is a sweet boy who belongs to one of our groomers! (Tami) His mom says this fantastic treat is his favorite, and it's long-lasting so it keeps Bruce very busy!
If you have any questions about them or nutrition, don't be afraid to call us or stop by the store to chat with one of our informative staff!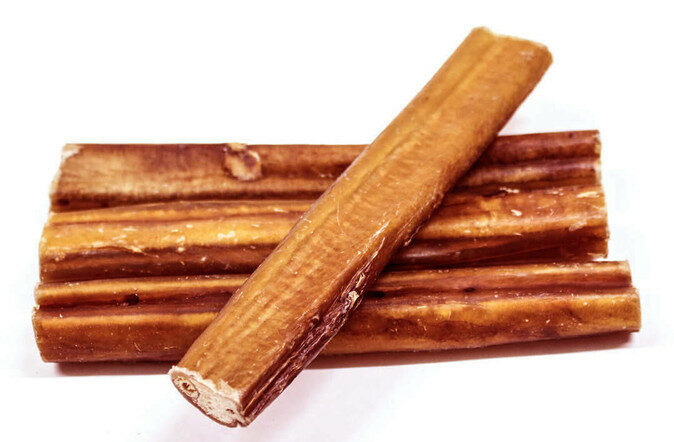 For more information, please give us a call 913.782.2275