By Debra Manfield, Owner
A new year often signals new and exciting things. It's a time when we look to introduce new products to the store, add new services and learn new things. But sometimes, in our haste to embrace the new, we overlook some oldies.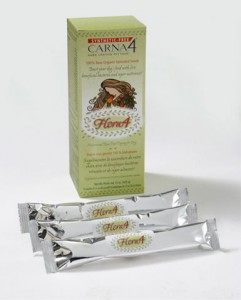 Take for instance the Carna4 product, Flora4, brought in as a supplement.  Made from 100% raw organic sprouted seeds, no synthetics here, Flora4 contains antioxidants, enzymes and beneficial bacteria, grown naturally in seeds during sprouting. These beneficial nutrients are left in their birth environment so they stay active for easy absorption. I took the product home to feed to my pooch, often the test dog for many products. Birda is 10 years old and even though she is on raw food, she needs certain supplements for bone and joint health and for gut health as well. Older dogs don't process their food as efficiently as they use to and keeping the gut populated with good stuff helps them to make the most out of the nutrients they do get. Some dogs, those with IBD, can benefit from probiotics and digestive enzymes at any stage of their life. Good health begins in the gut. Keeping it well populated will make for a very healthy and happy pet!
Getting back to the Carna4… did I tell you how delicious it is? Birda always licks her bowl clean, now she scours it until every bit of residue is gone. I tasted it too and it's not bad. Some of our other probiotics and digestive enzymes while effective aren't especially tasty and that can be off-putting to some pets.
Rediscovering Flora4 was exciting! Come in a give it a try.
I think I'll mosey around the store to see what else I've forgotten about.