Check out our latest Ruffwear Products for the ultimate adventure dog.
Web Master Harness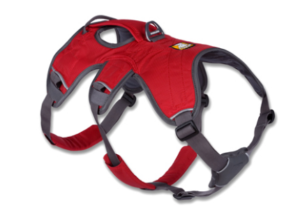 This harness is great for helping dogs to maneuver up and around obstacles. It's a great collar alternative and is perfect for a dog active in hiking, and mobile assistance.
Front Range Harness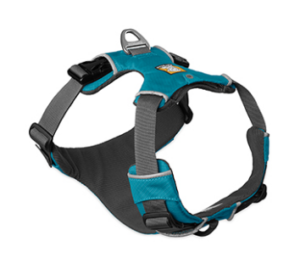 The Front Range harness is perfect for everyday use. It's easy to put on and comfortable for dogs to wear. There are two points that can attach to a leash, as well as a reinforced webbing at the dogs chest for additional control and training. It also assist with keeping tags quiet with an ID pocket. With four colors and five size options you're sure to find the best one for your active pet.
Bivy Bowl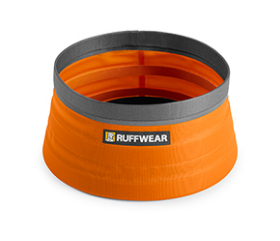 For the active, on-the-go pet, the Bivy Bowl is easy to travel with and pop up for anytime use. It's a ultra-light, durable fabric bowl that is simple and clean. Made to collapse easily makes it portable and easy to take anywhere.