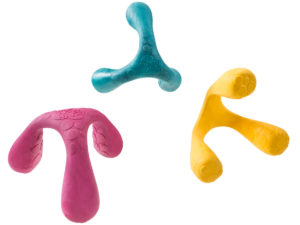 The Wox Dog Toy is the best tug toy for dogs. Wox has three satisfyingly squishy legs that dogs love to squish in their teeth. It has a gentle grip perfect for both human hands and canine jaws. Its unpredictable wiggle and bounce provides endless entertainment and mental stimulation for dogs.
The Boz Dog Toy is light, bouncy and soft enough for dogs to catch with their mouths. These balls have a durable exterior that will last the play of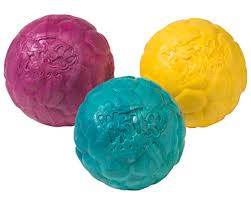 even the most long winded dog.
Both of these toys are recyclable, made in the USA, floatable, guaranteed against dog damage, BPA and phthalate-free, Latex free, FDA compliant, non-toxic and dishwasher safe.