Due to the ever increasing need by our customers for single protein and limited ingredient diets for their pets, we will be adding several to our line-up.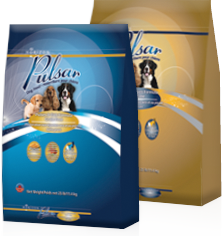 First up is Pulsar which is manufactured by Horizons Pet Nutrition, a family owned developer and manufacturer of unique, progressive and healthy premium pet foods. This manufacturer sources only the best available local ingredients to produce the healthiest products available in their own state-of-the-art manufacturing facility in Rosthern, Saskatchewan. As a result, they control the quality of their products and ingredients.
Pulsar uses Pulses to reduce the glycemic index. Pulses are the edible seeds of legume plants. Peas are a pulse and so are red lentils. This combination packs a very powerful nutritional punch while adding digestion and elevating antioxidants. Available in Salmon or Chicken, this low glycemic food improves glucose and lipid levels, helps to control weight, and reduces insulin.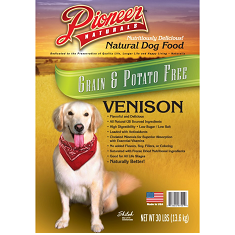 Next is Pioneer Naturals, from the manufacturers of the Great Life's Dr. Woofrs treats we've carried for several years. Great Life Performance Pet Products, founded by Elliott Harvey MH, ensures high quality pet products based on nutritional studies and field studies. Harvey is author of the highly acclaimed natural healing book The HealthyWholistic Dog, and a contributing writer for Animal Wellness Magazine. His natural dog and cat products utilize only the best available natural and organic ingredients from the USA.
Their Nutri-Coat system uses freeze dried raw protein with balanced freeze dried organic raw greens, organic freeze dried fruits and vegetables, organic mixed baby sprouts (enzymes) and pre and probiotics, and enclose their kibble in wild salmon oil.
All products are tested for contaminants by Midwest Labs and they also have an on-site health inspector. All products are sourced and manufactured in the USA.
We will be stocking Pioneer Naturals in their single protein, grain-free and white potato-free, Pork, Whitefish and Venison.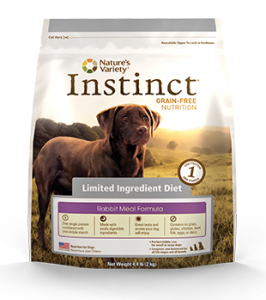 To round things out, we decided to re-stock the Instinct Limited Ingredient Diets in Rabbit and Duck. Rabbit is a cooling protein, very beneficial to those dogs that have a lot of inflammation in their systems increasing their sensitivity to allergens. The Duck formula offers a more cost effective, limited diet in a neutral protein.
It is our hope with these offerings you will have more choices, greater variety and more confidence when selecting you pets' specialized diet.
Should you have any questions about transitioning to one of these great diets, please stop in and visit with our staff. We should have all the products available along with literature and samples.